What is Co-living?
Co-living (or coliving) is a form of housing where renters share living space and a set of interests or values. If it sounds new or familiar, it's because it's both. Coliving takes old ideas about co-housing and communal living and sets it to today's background for the modern renter.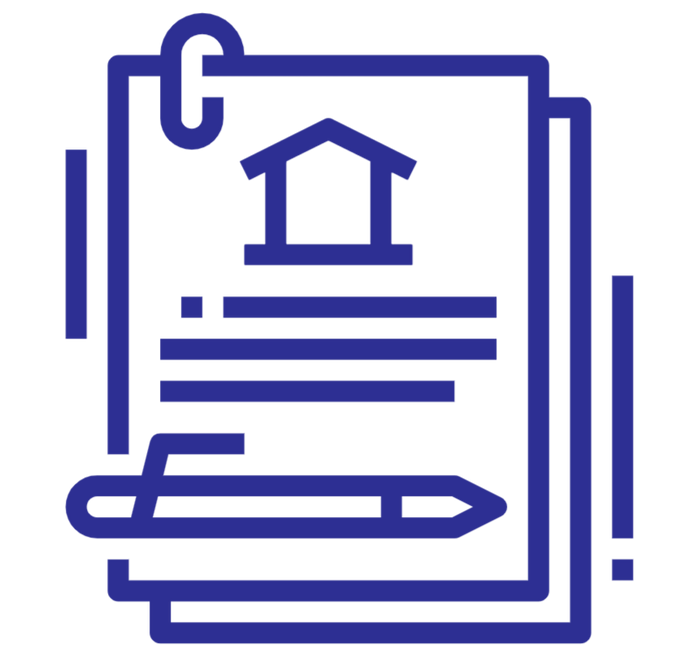 Flexible Lease Lengths
No more getting trapped into long leases, coliving offers short lease lengths perfect for people traveling for work or just wanting to enjoy a new city.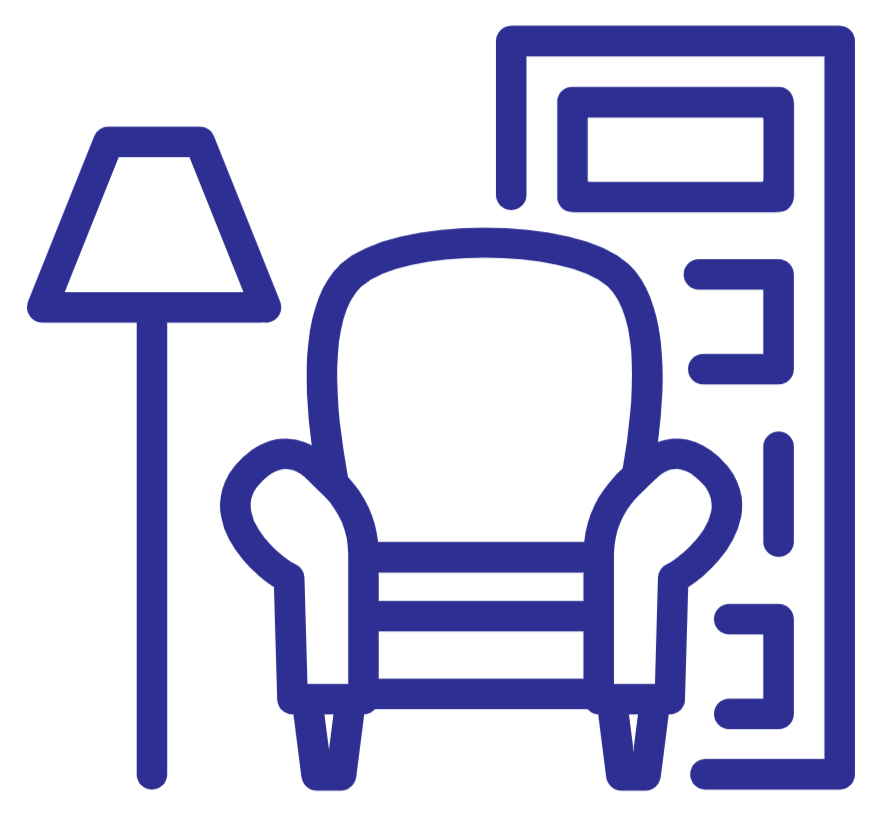 Fully Furnished
Units
Enjoy beautifully crafted spaces with furniture you won't have to worry about moving or paying for. Most units come equipped with a bed, dresser, bathroom essentials and more.
All-Inclusive
Pricing
Pay one inclusive rate for your stay. Setting up the utilities, water, G&S and then cancelling it is a hassle. Most coliving spaces bundle those costs into one flat monthly payment.
Co-living in Los Angeles
Los Angeles is one of the best cities in the country to live in for so many reasons (the sun has got to be #1 right?). Still, moving to LA can be overwhelming given the vast geography, pace of the city and competitive landscape. One of the best ways to enjoy the upside of Los Angeles while minimizing the hard parts of living in the city (looking at you traffic!) is coliving. Flocked with artists, creatives and entrepreneurs, coliving in Los Angeles provides you the ability to network, make friends and expose yourself to the best of LA. If you're looking for coliving in Los Angeles, you've come to the right place.
Price of Co-living in Los Angeles
As with most things, the price of coliving in Los Angeles depends on a couple factors. Coliving can be placed in, essentially, two buckets. The first is a private bedroom in an upscale unit. The second is more like a hostile where there are multiple people in a bedroom and less private space.Average cost of Coliving per month in a private bedroom: $1,744Average cost of Coliving per month in a shared bedroom: $749That should make it pretty easy as to which works best for you. A private room is about a grand more a month than a shared room.
Average Lease Length of Co-living in Los Angeles
One of the biggest benefits of coliving is not being on the hook for a long lease. That opens up a whole new world for people who would prefer to live on a month to month lease of who are in LA temporarily for work. One example of people who love coliving is travel nurses. They go to a city for as little as 3 months. They want flexibility, affordability, convenience and a comfortable short-term stay. Coliving provides those things.From our data, shared coliving spaces offer lease lengths starting at one week to one month while renting a private bedroom varies much more greatly. Some companies offer a stay as little as a day (Outsite) while others are offering 9-month leases (Starcity).Average lease length of Coliving for a private bedroom: 3-4 monthsAverage lease length of Coliving for a shared bedroom: 1 week-1 month
Find Your ColivingCircle in Los Angeles
Coliving is as much about community as it is renting. Many spaces are designed around a specific interest or passion.The draw of Hollywood brings some of the most talented people in the world to Los Angeles. Coliving empowers you to collaborate with an eclectic group of creatives. There are facilities equipped with recording studios, photo studios, art spaces, dance spaces, office space, rooftop lounges and more.There are also spaces perfect for business professionals; remote workers who rely on hot coffee, high speed wifi and co-working space. West Los Angeles is designated 'Silicon Beach' due to the eruption of startups in the area. Many freelancers and entrepreneurs find a great home coliving near the water.Want the inside scoop on what community in a coliving space is really like? Check out our interviews with coliving members or our mention in Redfin- Kalen from Haven Coliving on Spotify
- Jade from Treehouse on Spotify
What Neighborhoods in Los Angeles Is Co-living In?
Coliving is spreading throughout the Los Angeles area making it available or close to most neighborhoods. There are coliving spaces in Venice, Venice Beach, Downtown LA, West Hollywood, Echo Park, Melrose, Marina Del Rey, Santa Monica, Beverly Hills, Koreatown, Burbank, Pasadena, Alhambra, East Hollywood and Mid-City.
List of Co-living Spaces in Los Angeles
Common
UpStart Rocks
Union Apartments
PodShare
Aviato Club
HubHaus
Outsite
MansionMates
KindredQuarters
Treehouse
Hadrian Home
Santa Monica Beach Coliving
Haven Coliving
Tripalink
Node
Bungalow
Live the Co.
Eddy
Amibitous
Sota
Los Angeles-Next
LivingQ
Artist Housing
---
---
*Also Rents by Day
Top Co-living Spaces in Los Angeles
It doesn't get much better than living six blocks from the Pacific Ocean. We could stop there honestly, but we won't because there is a whole lot more Santa Monica Beach Coliving has to offer. It's a community of 'entrepreneurs, creatives, and full-time digital nomads.' For someone in the tech or startup scene, you'll instantly be in an environment with like-minded individuals who also want to soak up the beach.Rooms vary by price, but hover around $1,950 - including utilities. Availability is limited as it's a highly desired location and living situation.
Perhaps there is no coliving space better tailored to following your dreams.There are a lot of people who move to Los Angeles with just a large suitcase and one or two people they know. While sleeping on a friend's couch is not a bad temporary solution, UpStart is a perfect landing spot for somebody figuring out their life in Los Angeles.It attracts creatives of all types - writers, dancers, actors, singers, artists - because they have spaces with a recording studio, photo studio, art space, dance space and office space. Renting any of those things would be expensive on their own, but its part of the package when you join UpStart's community.UpStart has a handful of properties spanning geographically from Mid-City to East Hollywood. Prices range from $650-$850 a month with a small security deposit.
Whether you're in LA for a day a week or an indefinite amount of time - you're in luck. PodShare is as flexible a living situation as you can get. Rent pods for as little as $50 a day or $1,000 a month. The best part is having access to their network of properties - spanning all the way west in Venice Beach, through UCLA's campus in Westwood, their first campus in the heart of Hollywood, Los Feliz and Downtown LA.PodShare specifically advertises itself to travelers, transitioners and people needing temporary housing. On their website is the motto, "I want to meet new places. new people." Their open floor plan and community events (every month, usually a comedy or musical performance) make that true for many people.
SOTA Coliving is one of the fastest growing coliving spaces in the city, for good reason. They provide the amenities you'd expect - month to month leasing, cleaning service, WiFi, inclusive pricing and fully furnished spaces - while going above and beyond in a few areas that cater to entrepreneurs, digital nomads and creators.They can help you with your resume/CV, logo design (only if you sign a 3+ month lease) and website design (7+ month lease).Many people move to LA to follow their dream. Having a community of other dreamers is a great way to get your feet set and not be saddled with a long lease. SOTA has four locations - Westwood, Koreatown, Hollywood and Mid-City.
Finding housing in a new country can be overwhelming. Union Apartments has made it its mission to serve international students across Los Angeles. Their places come standard with what you'd expect from coliving; high speed wifi, monthly cleanings, supplies, washer and dryer, but more than that they provide a community for other international students to commune and get adjusted to American life. By hosting board game competitions, barbeques and networking parties, you won't feel so far from home.Other sweet amenities that you likely won't find elsewhere: homemade Chinese food delivered to your door, 24-hour access to concierge and pet-sitting and walking. To what extent are these available? Make sure you ask your leasing agent.Their spaces are spread through Los Angeles; Downtown LA, Koreatown, East Hollywood, Santa Monica, West LA, Alhambra, Burbank and Beverly. Prices typically range from $1,280 a room to $2,500.
That Coliving Life: Treehouse in Hollywood with Jade Brandais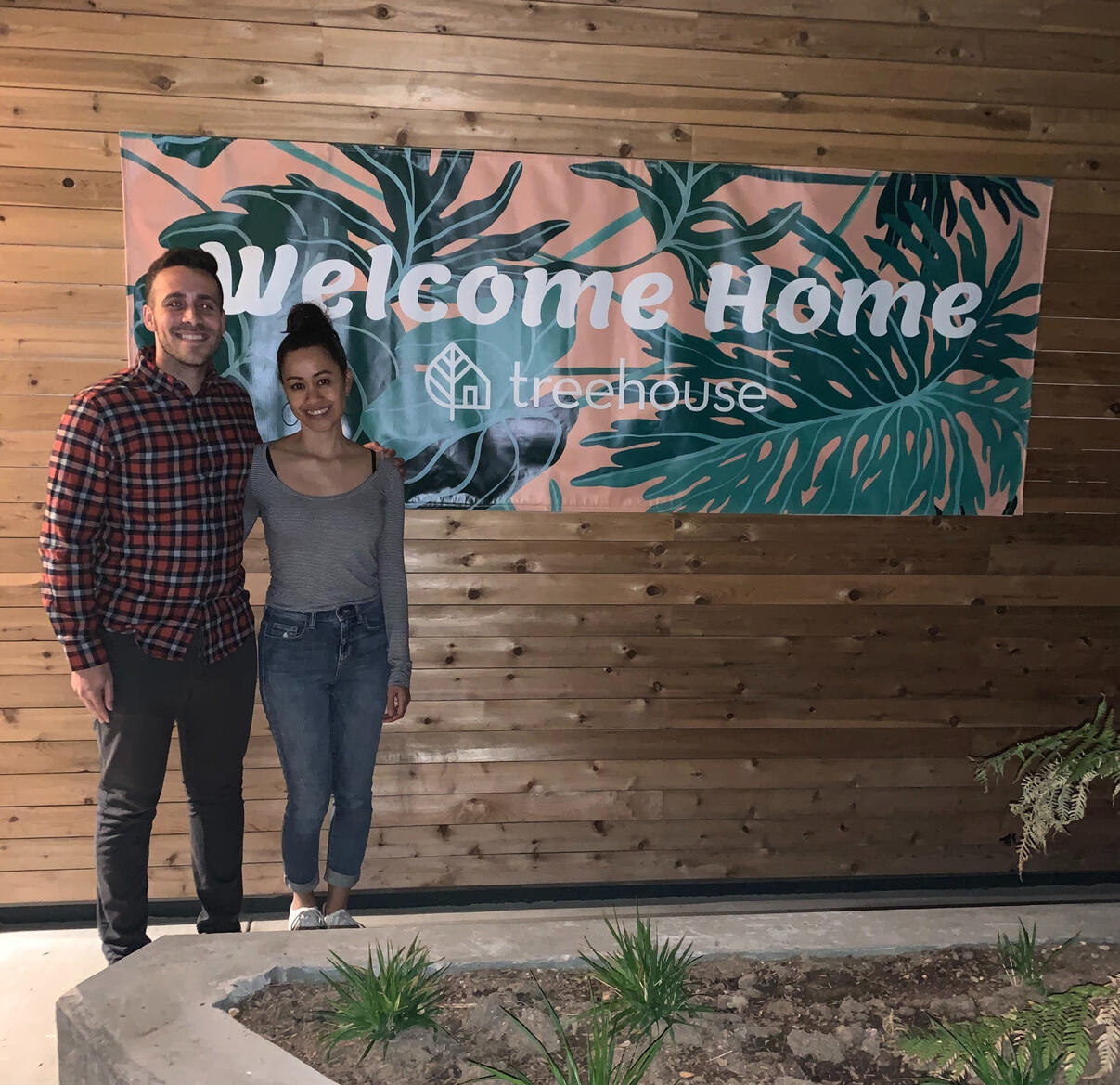 A name like Treehouse sparks the imagination. Many of us grew up swooning over the illustrious hideouts we saw in film and television. It's impossible to not feel nostalgic when thinking about a wooden fort swaddled around a tree.As I entered Treehouse, a co-living space in Hollywood, all of those feelings of nostalgia emerged, only this was a treehouse like I had never imagined in my wildest dreams—five stories high and accents from the outdoors, greens and browns, with a modern design that gave the space a look of maturity.Greeting me at the front door was my friend, Jade Brandais, the founder of the Renge app and a member at Treehouse.She took me through the entrance and we made a pit stop at the coffee bar before our tour of the property. They had a fridge full of cold beverages—Lacroix, water, juice, all replenished by the company—and everything you'd need to make an elegant pour over. It is a coffee afficionado's dream.As Jade and I caught up, another member of the Treehouse community was on his way out, Jason, with his golden retriever. Treehouse is one of the few coliving spaces that allows pets.As we'd find out later at dinner, Jason grew up in my hometown, went to my college and went to the same high school as my sister.Coliving made a city with over 4 million people seem small in the best way possible.We stood there talking for a few minutes and both Jade and Jason said things that shifted my mind as to what coliving can be and why it is growing so fast. "It's not 60 roommates, it's more like 60 friends," Jade told me. "Most people look at roommates as people you share the costs with and it's like a negative. We see living with other people as a value-add," Jason added.I saw those statements come to life over the course of the night.The tour continued and in addition to the coffee bar, there was a library, co-working space, recording studio and an art room with a section for photography.Walking up the Treehouse floors, stunned by the exquisite architecture and playful outdoor touches, it all occurred to me how much people like Jade get out of the space. You're not paying for just a room.One practical example: Jade's office was a WeWork in West Hollywood before she moved into the Treehouse. There was no need to spend that extra $400 on a co-working membership. There are tons of places around Treehouse she can work out of as well as event spaces to host people and have meetings at no extra cost.The tour wrapped up and we went upstairs for Sunday dinner, a weekly event at Treehouse. We walked into the kitchen and there was upbeat music playing and four members preparing Mexican food for the entire house. It looked like a commercial for coliving, everybody working together and looking like they were having fun doing it.We sat down and continued chatting. A couple minutes later Jason joined us. A couple minutes after that, Devin sat down next to me and introduced himself. There were a bunch of open tables and they chose to sit with us and hang out.In an age where it's easier to isolate than congregate, it's nice to be in an environment where you immediately feel comfortable with strangers. I quickly felt like I knew both Jason and Devin longer than the few minutes I had spent with them.A few more people joined in close and we broke out Cards of Humanity, always an interesting game when you're playing with people you don't know. You get to see people's sense of humor faster than you would otherwise. It was a lot of fun.After a couple of rounds, dinner was ready. It was delicious although I was reminded how terrible I am at folding burritos. I settled for a salad after my burrito fell apart and washed it down with a tasty margarita.We chatted on our side of the table and conversations felt natural, not forced the way some conversations with strangers do. There wasn't a lot of talk about careers or other easy but often boring topics to talk about.The environment was open, not only to me, but there were a bunch of others guests, including Jade's friend, Raquel. Guests coming to a Sunday dinner was a perfect example of what it means to foster community.Coliving can and should be more than renting a room. It should be a place that feels like home, where there is a place for seclusion but also the opportunity to socialize and build relationships.The Treehouse is truly as magical as it sounds....Want to learn more about Treehouse? Listen to our interview with Jade on Spotify.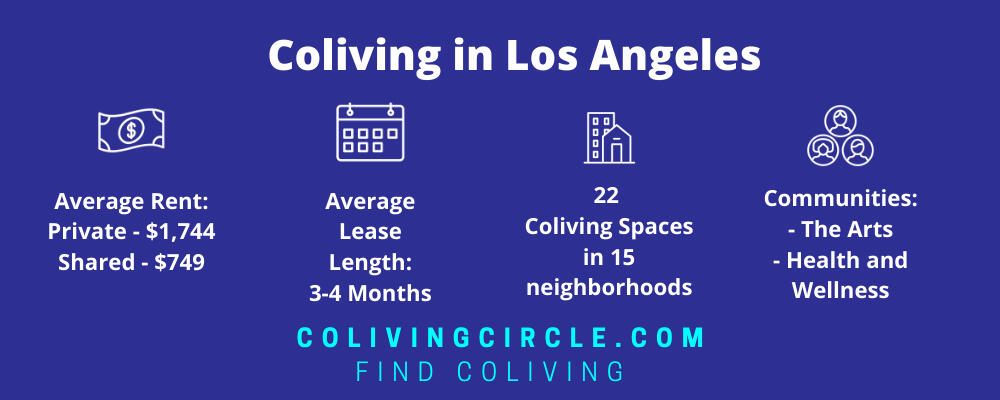 Join Our Waitlist
We'll send periodic updates about the state of coliving, new housing developments and discounts.
ColivingCircle
© Coliving Circle. All rights reserved.